The Lawrence Preservation Alliance honored Pat Kehde, Kelly Kindscher and Keith Middlemass with its 2019 Preservation Achievement Awards in an event at Cider Gallery on Thursday,, May 23.
The Preservation achievement Award, created by LPA in 2009, honors individuals or groups who have contributed in extraordinary ways to help preserve buildings or natural sites significant to the history of Lawrence and Douglas County.
See a gallery of photos from the awards: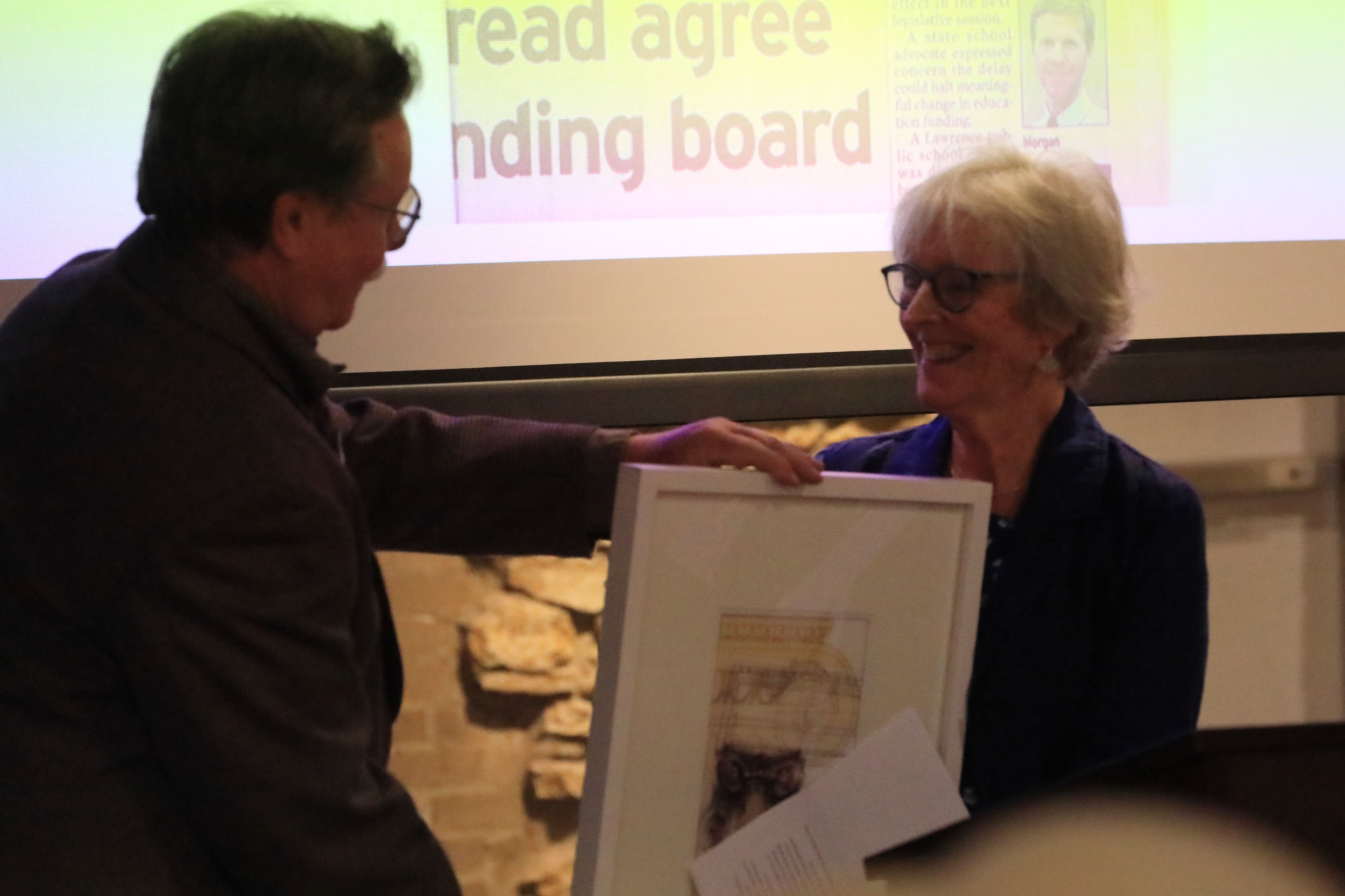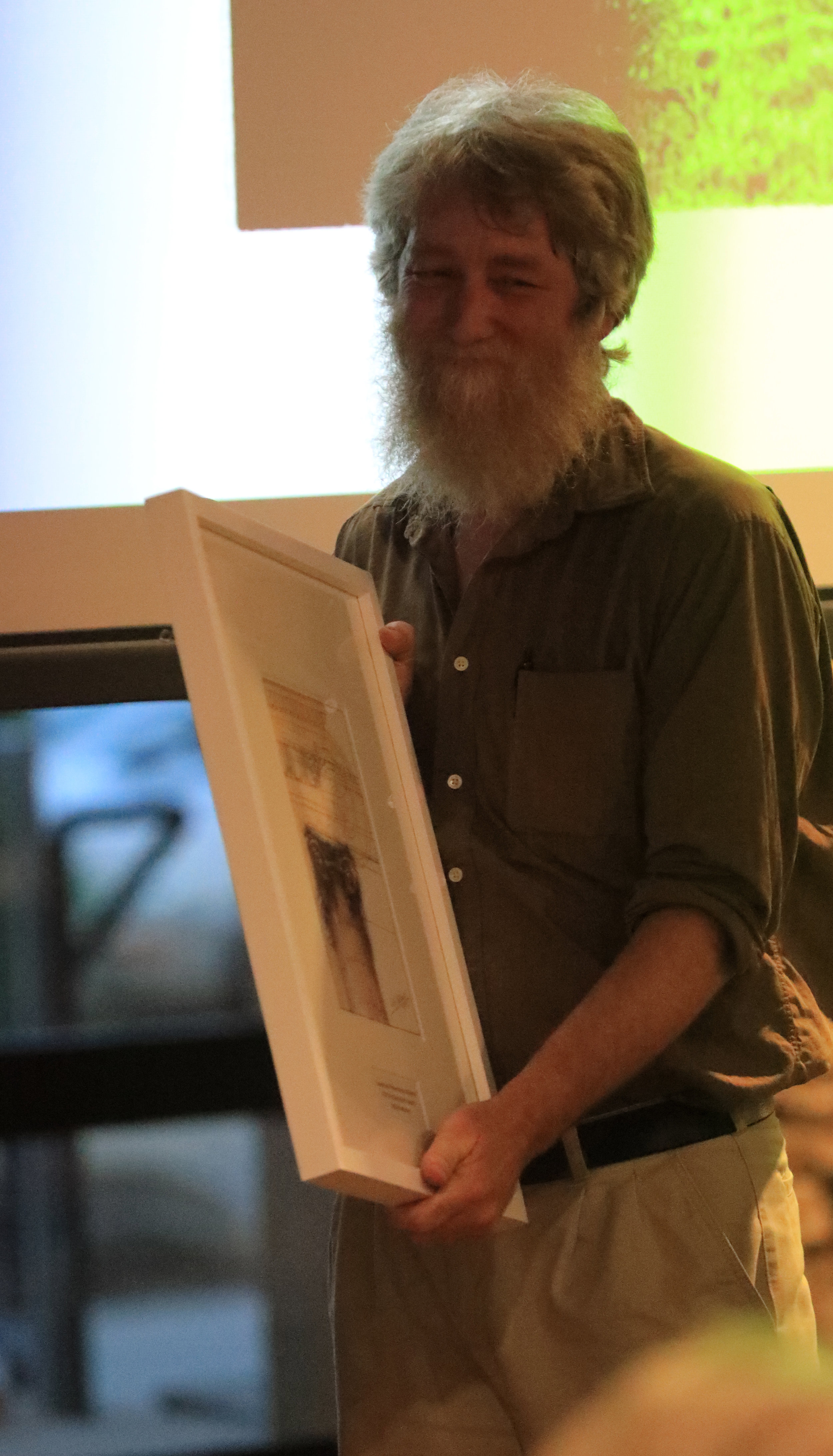 About this year's honorees:
Pat Kehde, co-founder of The Raven Bookstore, has been an active advocate of downtown Lawrence for more than four decades. A writer, researcher and organizer, she has been involved in community decisions involving downtown going back to proposals for a downtown mall (it didn't happen) and the arrival in downtown of Borders Books (that did happen, but Borders is gone now and the Raven is still here). Along the way, Pat's fearless nature in speaking up in reasonable, thoughtful ways — and usually being right — led her to serve terms as president of the Downtown Improvement Association and as president of the Lawrence Preservation Alliance. She was presented by Dennis Brown.
Kelly Kindscher is a senior scientist at the Kansas Biological Survey and a Professor in Environmental Studies at the University of Kansas. Kelly's labs and classrooms, however, are in the remnants of high-grade prairies and forests of Douglas County as much as they are in campus buildings. A cofounder of the Kansas Land Trust, Kelly served as the point person and lobbyist to the Kansas Legislature for legislation enabling the establishment of conservation easements, and then helped place easements on three Douglas County prairies. For years, Kelly has enjoyed leading educational walks and pointing out native plants once used for food and medicines. As both an author and speaker, Kelly advocates for plant community ecology, conservation biology and restoration ecology. Kelly was presented by Nancy Thellman.
Keith Middlemas journeyed from New Mexico back to his home state of Kansas in 1976 and began an amazing career working with native stone. A master stonemason, teacher and artist, Keith has worked to combine abstract thought, dreams and creative ideas with stone and sometimes other natural elements such as wrought iron, glass, pieces of wood from a forest or falling water. Keith is heavily involved in the design aspect of most of his pieces, working with clients to determine site, placement, materials and concept. This continues even as the project moves into the fabrication stage in his rural shop. Combined with his positive nature, sense of humor and unique perspective on life (and his ever-present wide-brim hat!), Keith is as one-of-a kind himself as the pieces he creates. Keith was presented by Dennis Domer.